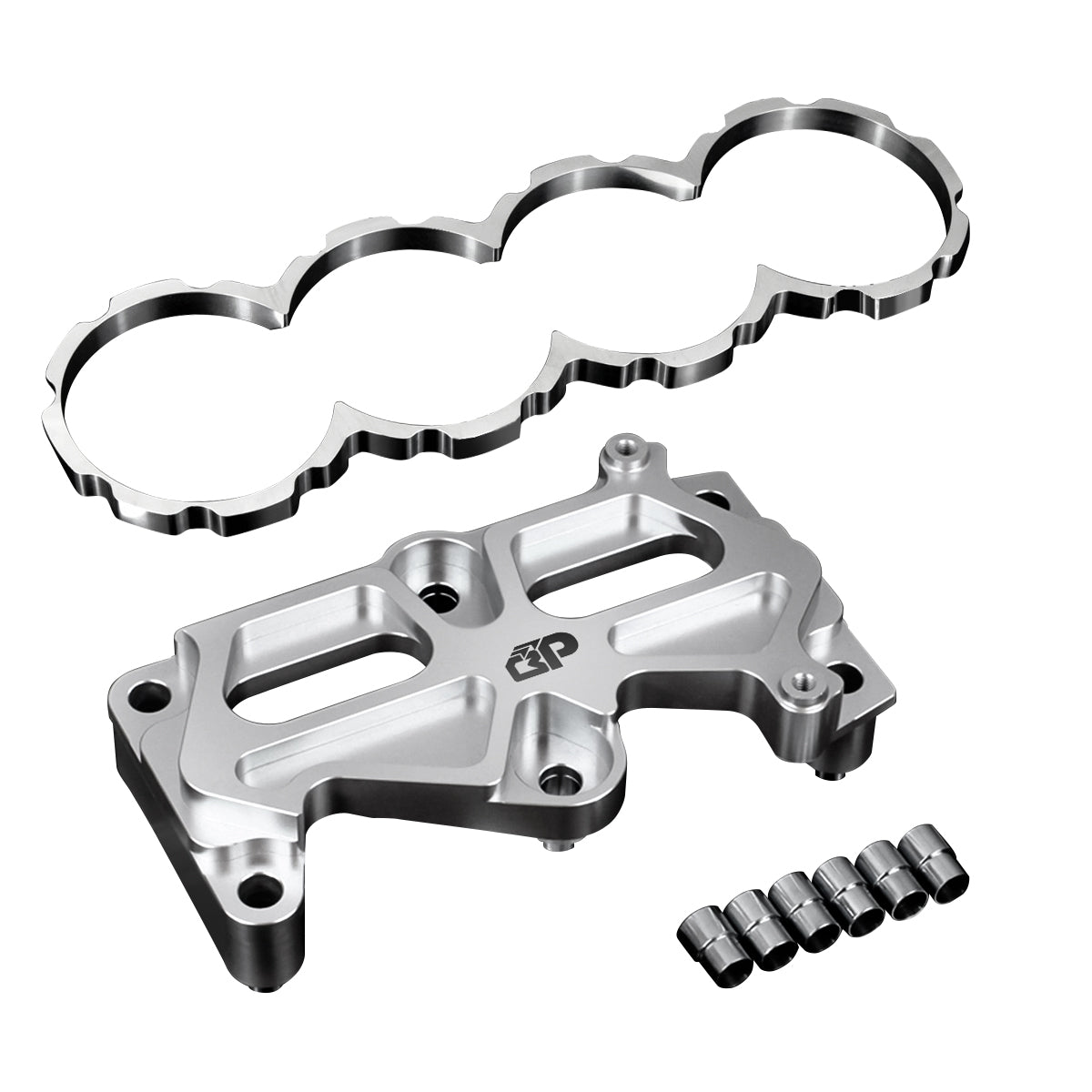 Honda B-Series B20 Girdle With Block Guard Conversion Set VTEC Includes Dowel Pins
Fitment
B20 (Non-VTEC Only)
B20B (Non-VTEC Only)
B20Z (Non-VTEC Only)
Block guards help prevent catastrophic engine failure.
Our girdle and guard kit is designed to add strength and rigidity to your block.
CAD designed and CNC machined from 7075-T6 Aluminum making it 20% stronger than most other aluminum kits sold.
The properties of this metal allow the block guard to expand and contract at the same rate as your engine block
Substantially reduces the potential for sleeve breaches during extended use.
Will not warp nor fracture under high pressure and create destructive hotspots around the cylinders.
Designed to turn an open deck to a semi-closed dec and increases support to your engine cylinder walls.
Maximizes the flow of coolant to key areas of the cylinder head and allows concentrated heat dissipation from potential hotspots.
Reduces micro-fractures from forming due to unstable flex. substantially reducing the potential for sleeve breaches during extended use.
Comes complete with our decreasing radius dowels, making for a precise fitment and installation.
Additional OE parts needed for the girdle conversion are: GSR Oil Pan, GSR Oil Pickup, GSR Windage Tray, GSR or Type R Main Cap Bolts.